Gozo, Tour Bus Blue Lagoon
Starting from the port, participants will be greeted by our colleagues and invited to board the coaches. The first stop is Victoria and the Citadel, where visitors can take photos and admire the historical sights. The market in Gozo offers an opportunity to purchase souvenirs, including fridge magnets and other items. The tour continues towards The Inland Sea, known for its natural beauty, and the famous Azure Window, although it has unfortunately collapsed. The next stop is the "Ta Pinu Basilica," a significant religious site on the island.  Afterwards, the tour proceeds to the highlight of the trip, the Blue Lagoon on the nearby island of Comino.
 The Blue Lagoon is renowned for its crystal-clear waters and is a perfect spot for swimming, snorkelling, or simply relaxing on board. Participants will embark on a boat trip to the Blue Lagoon and spend approximately 1.5 hours. The crew will be available to assist with any needs or requests.
It's worth noting that the Blue Lagoon is one of Malta's most famous beaches, and visitors often find it breathtaking. While enjoying the experience, participants are encouraged to have a beer or two, but in moderation, ensuring a safe and enjoyable trip for everyone.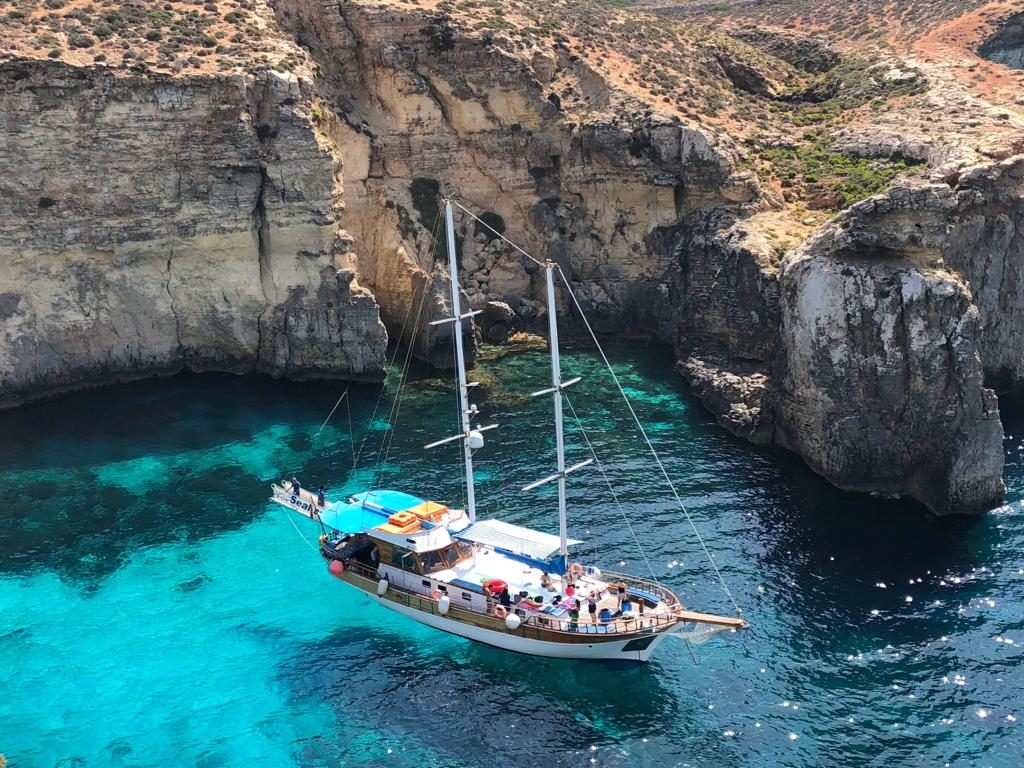 Enjoy your well-deserved holiday!
Throughout the tour, the organisers aim to provide exceptional service, treating participants like queens and kings and building a friendly atmosphere.
The departure time for the tour is 10:30 am, and boarding closes at 10:00 am, so it's vital to arrive promptly to avoid missing the departure.
No matter which tour you choose, Seahorse Cruise Malta promises to provide exceptional service, attention to detail, and a warm, friendly atmosphere. We strive to make your experience unforgettable, ensuring you feel like royalty throughout your journey.
Get ready to create memories that will last a lifetime with Seahorse Cruise Malta!